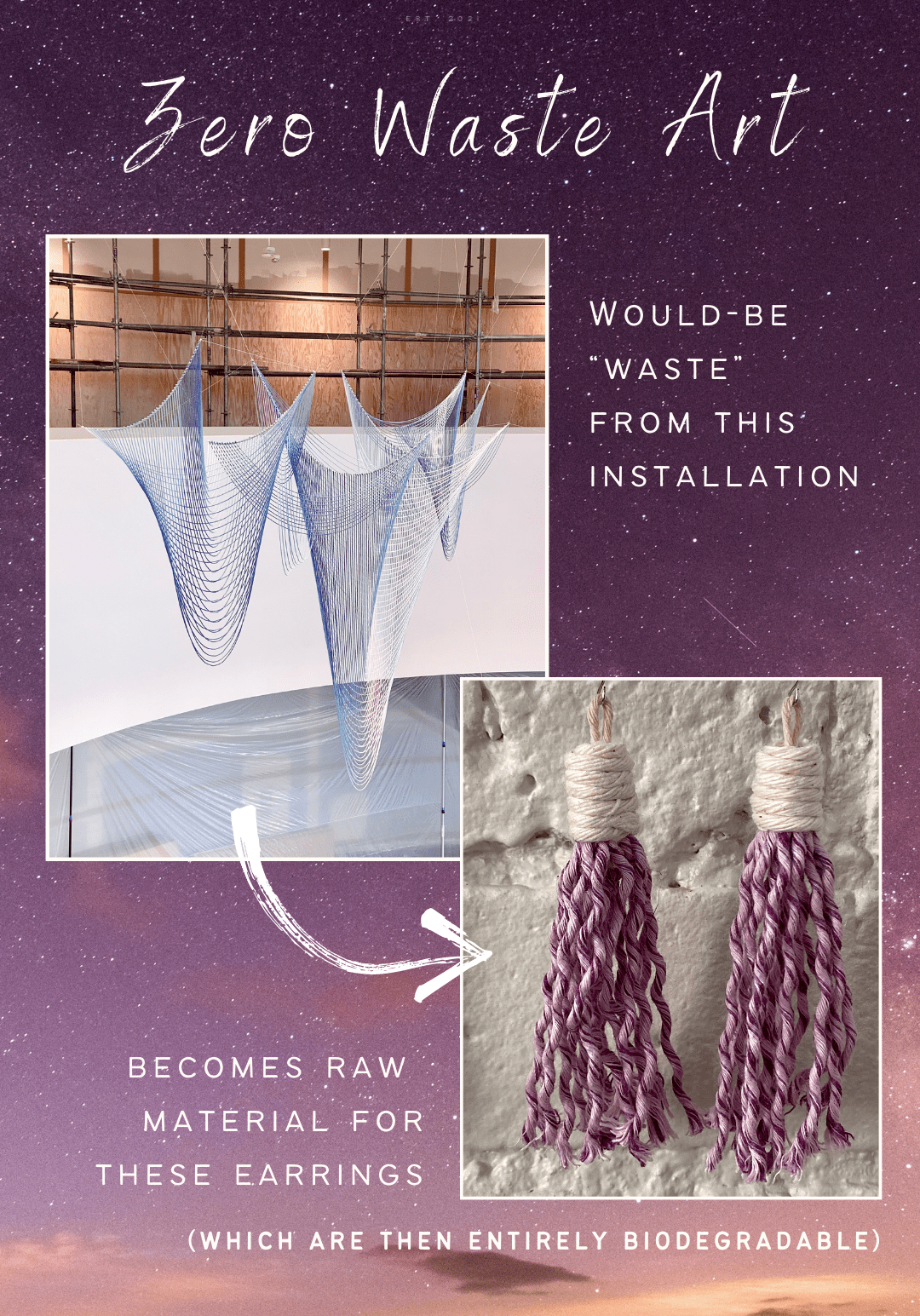 When Annie Tull began creating large-scale rope installations in 2016, she found herself left with lots of scraps. Instead of tossing these pieces into the compost bin she decided to reclaim and reuse them to produce small art objects.
Today these objects offer a healthy way to decorate yourself and your home, knowing you are contributing to a grander vision of sustainability.
Individually handcrafted from ethically-sourced, recycled and reclaimed organic materials, these products are designed with both you and Mother Earth in mind.
Treat it as a living thing. Interact with it. If it needs a little combing out, go for it! Make it yours. Co-create! With a little TLC, it will last generations and can equally be returned to the earth at the end of its lifecycle - it's compostable!